[Varian Fry Institute] [Chambon Foundation Home] [Chambon Institute Home]
---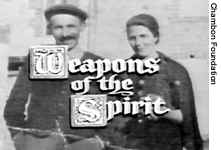 CHAMBON FOUNDATION
GUEST BOOK
APOLOGIES: THIS MAY NOT BE WORKING!
We may want to know what you think about the work-in-progress Chambon Foundation website. If you are willing to leave comments in this public guest book, we may share your thoughts with other visitors.
We apologize for the few idiotic or offensive comments below, and will weed them out as soon as we figure out how you do so...
GUEST BOOK LOG
---
[Varian Fry Institute] [Chambon Foundation Home] [Chambon Institute]
[email us] [contact information] [table of contents] [make a contribution?] [search] [feedback] [guest book] [link to us?]
© Copyright 2005, Chambon Foundation. All rights reserved. Revised: May 20, 2010
---